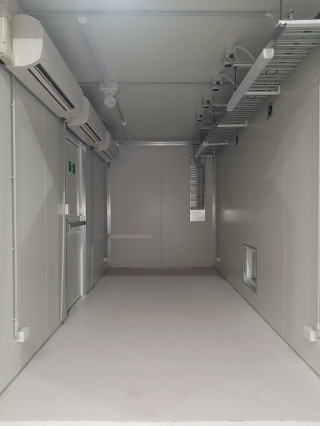 Containerized Data/Process Centre
Tuesday, November 24, 2020
Genpower Australia have been designing, building and supplying containerized solutions since 1990. Containerized Data Centres being the most popular.
Genpower Australia built this containerized data centre in less than 4 weeks from order. The container never leaves our factory whilst in production. We design and build the complete solution right down to painting which assists with Genpower Australia's tight schedule and dramatically reduces our reliance on outsourced contractors.
We are happy to visit you to discuss your containerized requirement and provide a solution that goes above and beyond your expectations. whether it be a data centre, control module, classroom or kitchen. Give us a call!