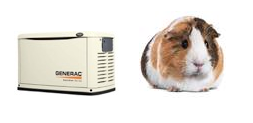 Got Gas?
Wednesday, October 23, 2019
Generac gas generators
Genpower Australia are now offering the Generac range of gas powered generators for the domestic market. We are super keen to install and test our first unit so give us a call to discuss your requirements and get a big discount in return for being our guinea pig!